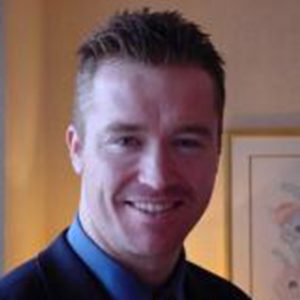 Roger S. McIntyre, M.D., FRCPC
President
Professor of Psychiatry and Pharmacology, University of Toronto, Canada

Head, Mood Disorders Psychopharmacology Unit http://www.mdpu.ca/

Chairman and Executive Director, Brain and Cognition Discovery Foundation (BCDF), Toronto, Canada

Director, Depression and Bipolar Support Alliance (DBSA), Chicago, Illinois, USA

Professor and Nanshan Scholar, Guangzhou Medical University, Guangzhou, China

Adjunct Professor College of Medicine, Korea University, Seoul, Republic of Korea

Clinical Professor State University of New York (SUNY) Upstate Medical University, Syracuse, New York, USA

Clinical Professor Department of Psychiatry and Neurosciences University of California School of Medicine, Riverside, California, USA
Dr. Roger McIntyre is currently a Professor of Psychiatry and Pharmacology at the University of Toronto and Head of the Mood Disorders Psychopharmacology Unit at the University Health Network, Toronto, Canada.

Dr. McIntyre is also Executive Director of the Brain and Cognition Discovery Foundation in Toronto, Canada. Dr. McIntyre is also Director as well as Co-Chair of the Scientific Advisory Board of the Depression and Bipolar Support Alliance (DBSA) from Chicago, Illinois, USA. Dr. McIntyre is also Professor and Nanshan Scholar at Guangzhou Medical University, and Adjunct Professor College of Medicine at Korea University. Dr. McIntyre is also Clinical Professor State University of New York (SUNY) Upstate Medical University, Syracuse, New York, USA and Clinical Professor Department of Psychiatry and Neurosciences University of California School of Medicine, Riverside, California, USA. Dr. McIntyre is the founder of the Canadian Rapid Treatment Centre of Excellence (CRTCE).

Dr. McIntyre was named by Clarivate Analytics in 2014, 2015, 2016, 2017, 2018, 2019 and 2020 as one of "The World's Most Influential Scientific Minds". This distinction is given by publishing the largest number of articles that rank among those most frequently cited by researchers globally in 21 broad fields of science and social science during the previous decade. Dr. McIntyre has published more than 700 articles/manuscripts and has edited and/or co-edited several textbooks on mood disorders.

Dr. McIntyre is involved in multiple research endeavours which primarily aim to characterize the phenomenology, neurobiology, and novel therapeutics of mood disorders. Dr. McIntyre has been especially interested in identifying innovative, rapid acting psychotropic treatments for mood disorders. Dr. McIntyre's research has also extended into public health and implementation research at the population-based level.

Dr. McIntyre is extensively involved in medical education. He is a highly sought-after speaker at both national and international meetings. He has received several teaching awards from the University of Toronto, Department of Psychiatry and has been a recipient of the joint Canadian Psychiatric Association (CPA) / Council of Psychiatric Continuing Education Award for the Most Outstanding Continuing Education Activity in Psychiatry in Canada.

Dr. McIntyre has also contributed extensively to clinical practice guidelines. For example, Dr. McIntyre is the lead author the Florida Best Practice Psychotherapeutic Medication Guidelines for Adults with Major Depressive Disorder and Bipolar Disorder. In addition, Dr. McIntyre is also the lead author of the International Expert Opinion on the Available Evidence and Implementation of Ketamine and Esketamine in Mood Disorders. Dr. McIntyre is also a contributor to the CANMAT guidelines for the treatment of Depressive Disorders and Bipolar Disorders as well as the Royal Australian and New Zealand College of Psychiatrists Clinical Practice Guidelines for Mood Disorders.

Dr. McIntyre completed his medical degree at Dalhousie University. He received his Psychiatry residency training and Fellowship in Psychiatric Pharmacology at the University of Toronto.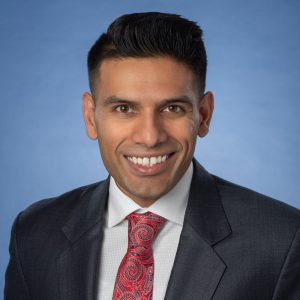 Joshua D. Rosenblat, MD, MSc, FRCPC
Medical Director
Assistant Professor, Clinician-Investigator, Department of Psychiatry, University of Toronto

Staff Psychiatrist, Mood Disorders Psychopharmacology Unit (MDPU)

Poul Hansen Family Centre for Depression

Toronto Western Hospital, University Health Network

 
Dr. Joshua Rosenblat is the medical director and researcher at the Canadian Rapid Treatment Centre of Excellence (CRTCE). Dr. Rosenblat is also a clinician-scientist at the Mood Disorders Psychopharmacology Unit (MDPU) at Toronto Western Hospital and at the University of Toronto.  Dr. Rosenblat has treated hundreds of patients with ketamine infusions for treatment-resistant depression, bipolar disorder, suicidality and PTSD.  He also continues to conduct numerous research studies to better understand how the use of ketamine may be optimized in psychiatry to allow for rapid and sustained symptom relief and full functional recovery.
Dr. Rosenblat's primary clinical focus is treatment-resistant unipolar and bipolar depression.  His research focus is conducting clinical trials to identify and evaluate novel psychopharmacological interventions for mood disorders that may substantially improve patient outcomes. Current novel treatments of interest include ketamine, other glutamate modulators, psychedelics and neuroprotective anti-inflammatory agents.  He is also interested in targeting specific trans-diagnostic symptom domains, such as cognition, anhedonia (e.g., lack of pleasure and motivation) and suicidality, that do not respond as well to currently available treatments.  He has authored and co-authored over a hundred journal articles and textbook chapters in prestigious journals, such as the New England Journal of Medicine, JAMA Psychiatry, the American Journal of Psychiatry and the Journal of Clinical Psychiatry.  He has received numerous local, national and international grants and awards for his research in mood disorders.  Dr. Rosenblat is also actively involved in teaching medical students and residents locally and nationally.
Dr. Rosenblat studied medicine at the University of Western Ontario and then completed his residency training in Psychiatry at the University of Toronto. During his residency training, he served as the Chief Resident of the Clinician-Scientist Program and completed a Masters of Science in the Department of Pharmacology, studying the antidepressant effects of ketamine in special populations.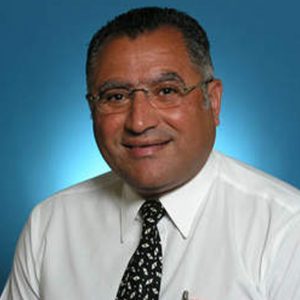 Hani Iskandar, MD
CRTCE Montreal Psychiatrist
Assistant Professor of Psychiatry, McGill University

Medical Director of the Psychiatric Intensive Care Unit

Medical Director of the ECT Program Douglas Mental Health University Institute, Montreal, Quebec

Consultant in Psychiatry at CRTCE Montreal
Dr. Iskandar is presently an Assistant Professor of Psychiatry at McGill University. He is also the Medical Director of the Psychiatric Intensive Care Unit and the ECT program at The Douglas University Institute of Mental Health in Montreal. Dr. Iskandar is a clinical researcher at the Douglas Research Centre, he conducted clinical research projects on antipsychotics, antidepressants and on mood disorders.
Educationally, Dr. Iskandar is an active teacher at McGill University, he has won numerous teaching awards. He has been awarded the McGill Undergraduate teaching award for excellence in teaching for three times. He is active in teaching the family physicians on refractory depression and on the control of the agitated psychotic patient.
His main interest is Emergency Psychiatry and Refractory Mood Disorders.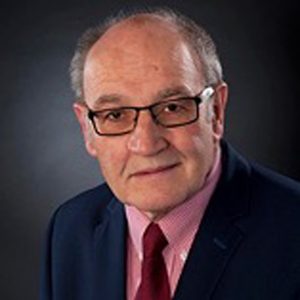 Gilbert Blaise, Belgian by birth and anesthesiologist graduated from the University of Liège, Belgium, settled in Canada more than 40 years ago. Full professor of the Faculty of Medicine in the Department of Anesthesiology of the Center hospitalier de l'Université de Montréal (CHUM) and scientific researcher involved in various innovative development projects in the field of health, he is also the founder of the Physicians Network. patients for health (RMPS). In 2016, he created the Montreal Anti-Pain and Anti-Aging Institute (IADAVM), a center that provides patients with comprehensive treatment for chronic pain.